Selling Your Home
Whether you're buying or selling your home in Tellico Plains and surrounding areas,
our team of Realtors® are ready to help!
The home selling process can be a challenge, even for those who have gone through it before.
There may be many ways to facilitate the sale of a home, but the best bet for selling your home quickly at or above the listing price is to work with a real estate agent.
As professionals with home-selling expertise from many years of experience, Tellico Mountain real estate agents will facilitate this process from start to finish by performing vital functions like marketing your home, helping to price it correctly, and negotiating with buyers and their agents.
Tellico Mountain Realtors ® Offer:
Marketing and Advertising Costs Included in Listing Agreement

Professional Photography

Years of experience

Good communication

Insight into the Tellico and surrounding housing markets
Call Us at 423-253-6145
Access Your Free Guide Now!
Gain valuable insights and expert guidance with our free ebook, "A Seller's Guide to Today's Housing Market."
In this comprehensive resource, you will discover:
An overview of what's happening in the housing market and how the supply of homes for sale is changing.
Lessons learned from past recessions that provide valuable insights into the current housing market.
The top reasons why owning your home can be advantageous and how it aligns with today's market trends.
Don't miss out on the opportunity to make informed decisions as a seller. Download your free ebook now and gain clarity in today's housing market!
Download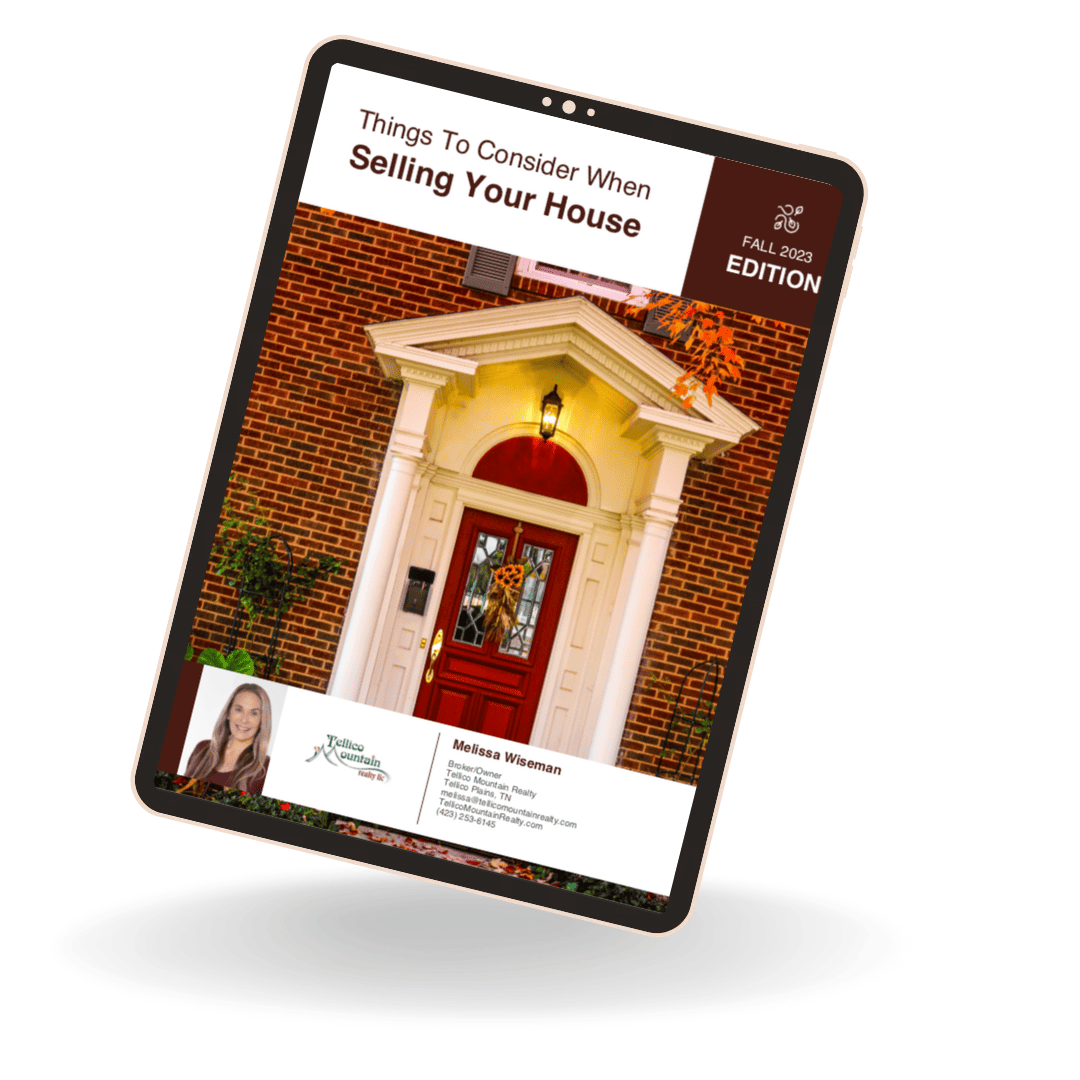 We want to make our hometown your hometown!