Find Your Perfect Home
While buying a home in Tellico Plains and surrounding areas, our team of Realtors® are ready to help!
Buying a home can seem overwhelming, but our dedicated team at Tellico Mountain Realty have years of experience working with homebuyers, especially in Tellico and surrounding areas. We are ready to help you find your perfect home.
Access Your Free Guide Now!
Discover essential insights and expert advice on home buying with our free guide specifically for you, "Things to Consider when Buying a Home."
In this valuable resource, you will learn:
The current state of the housing market and how it may impact your home buying decisions.
Key lessons from past recessions that can help you navigate the housing market with confidence.
The top reasons why homeownership can provide long-term benefits and financial advantages.
Don't miss out on this opportunity to gain valuable knowledge and make informed decisions on your path to homeownership. 
Download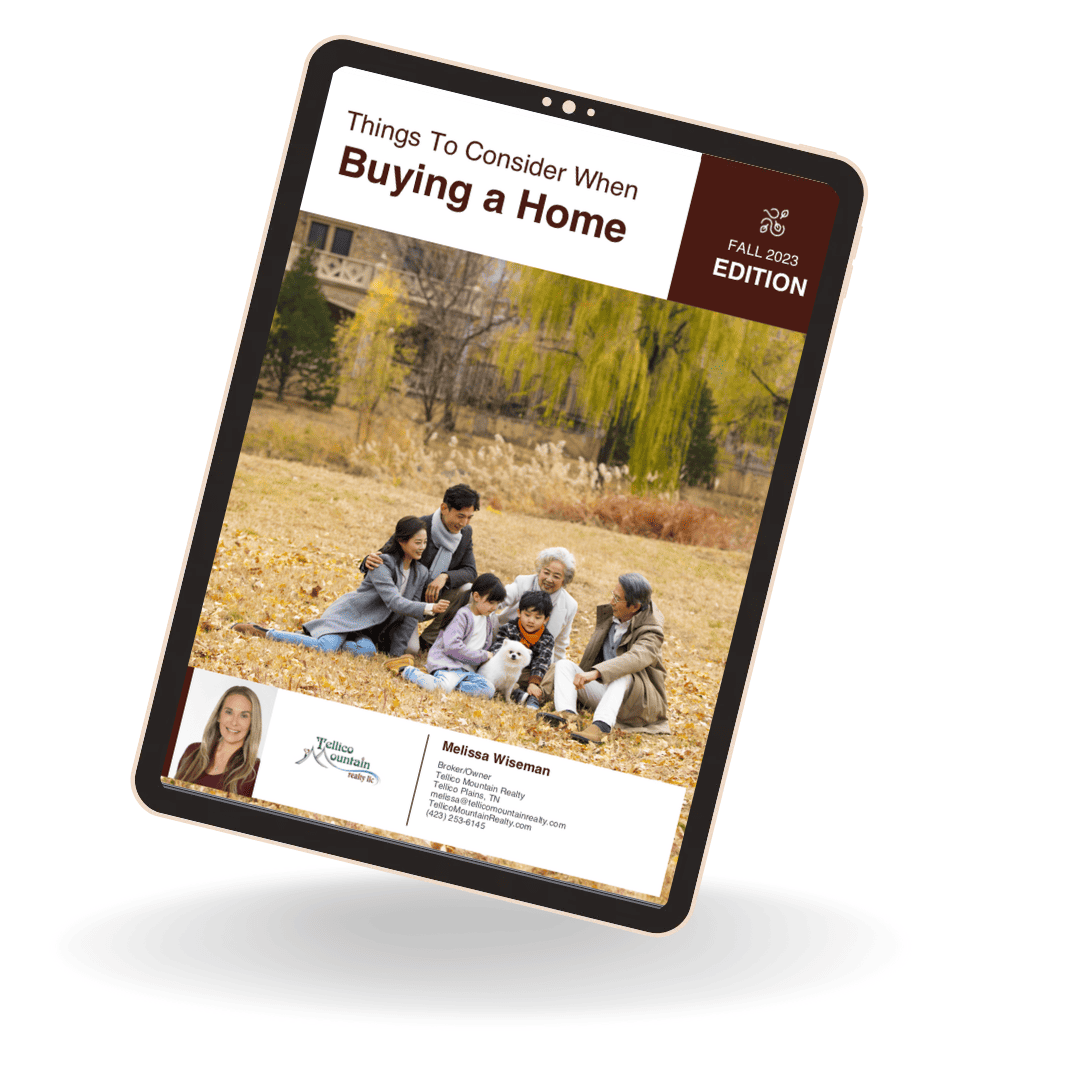 We want to make our hometown your hometown!